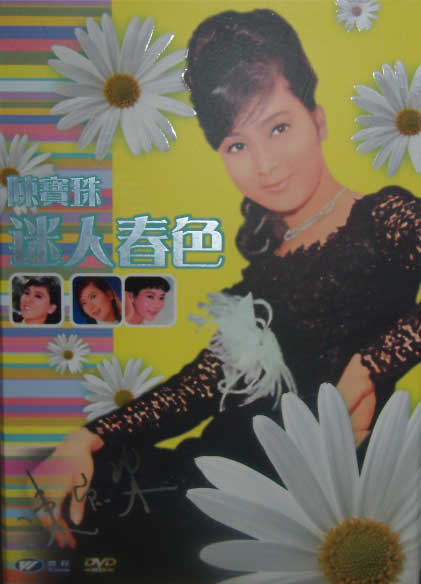 I came across a DVD while in Hong Kong that is a lovely nugget for Connie Chan fans like myself. She was a huge star in the Cantonese cinema of the 1960's and did every kind of role imaginable from drama to action to a slew of musicals. I had come upon a few of her musicals and had wanted to see more, but sadly very few of the DVDs of Cantonese cinema from this period have English sub-titles. And neither does this DVD, but it does present us with 38 musical numbers from her career. They range from sappy ballads to pop to rock to Chinese opera and even a Hawaiian number is in here. It is a blast from the past and along with her we can spot other stars of Cantonese cinema such as Lydia Shum (participating in a number that sounded an awful lot like Teenie Weenie Polka Dot Bikini but instead they were singing barbecue, barbecue), Woo Fung, Josephine Siao, Lu Chi and Sek Kin (who gives Connie a leer so oily it left a stain on the screen).
The musical numbers are very modest compared to the songs being produced across town at the Shaw Studios - usually in black and white with a small band at best and choreography that was probably made up by Connie a few minutes before she was to dance. But a few of them are great fun to watch - in particular the rock and roll ones - though unfortunately they don't include the numbers from her film I'll Get You One Day that completely floored me - and the songs also give you a real slice of history that few of us have had a chance to see.
I would assume that this can be purchased on the Internet. For anyone who can read Chinses, here are the
song titles
.