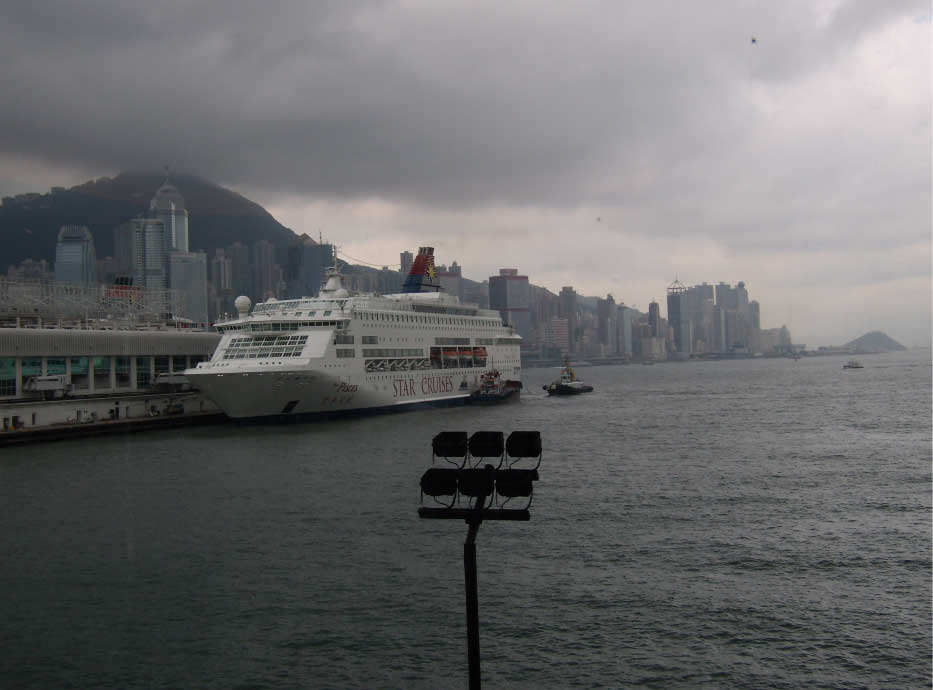 It's been a while since I last posted but there is a better excuse than usual. Along with a friend I took off for Southern China for eight days and then in Hong Kong for three days. This was my first real sojourn into China and was just a small exploratory trip to get a sense of how easy it was to get around the country. Very easy as it turns out. As is my usual style I had no plan and no reservations – just a back of the seat visit – get there and see what happens. So we spent eight days roaming around various small cities in China – finding out how to get from one place to another, looking for cheap accommodations to sleep in and cheaper restaurants to eat in. It was a great time – the Chinese people were extraordinarily friendly and polite and though we rarely came across anyone who spoke English we always managed to communicate with them. It is definitely a place I will need to get back to many times.
Then there is Hong Kong. Hong Kong is always great and ready to greet you with an insolent stare. Walking around is always the best part of Hong Kong to me – working your way through the crowds of teeming people and the hot sweaty humidity. On nearly every street corner and in all the MTA stations, familiar faces peer down at you and urge you to consume something. Karen Mok is everywhere telling us to simply shop Hong Kong. The Twins look up from a quick bite at McDonalds. Aaron Kwok shows us he has been working hard on his abs. Here is a sampling of some of these ads –
one
,
two
.
Another stop for me is always the photo shop that I have spoken of before. I had promised Eliza that I would pick up more of Tony and that I did as well as of many others – but even after perusing through his pictures for some four hours I barely made a dent. Just so people don't think I am exaggerating about this store,
here
are some photos of it. Btw – my friend YTSL interviewed the gentleman who owns the store and it will appear in BC Magazine very soon. YTSL also was kind enough to take me to eat in the restaurant from
In the Mood for Love
. She ate steak as did Maggie and Tony – I went for the beef curry.
And then there are of course movies. There was not much playing from Hong Kong at the time, but two of them were fairly prestigious ones. One was a disappointment –
Blood Brothers
– but the other
Flash Point
was a complete action blast – best thing from Donnie ever. I will write a bit more about them within the next day or two, but Flash Point is not only great fun it is a cure for dizziness I discovered. I occasionally suffer from these periods of disequilibrium when I think the fluids in my ears shift and this one had lasted for a few weeks and often had me sometimes holding on to street posts to steady myself. But I haven't had a dizzy spell since I saw the film. It's a miracle! Saint Donny.
I also made my usual visit to the Kubrick Bookstore and picked up a few new books on HK film. I was surprised to see 2 new ones from Stephen Teo who wrote one of the more scholarly histories of HK film a few years back. One was a book on King Hu's A Touch of Zen and the other on the action films of Johnny To - both of which I am really looking forward to - but most exciting of all is a book I picked up in another bookstore - a biography of Shilpa Shetty! Why the world needs a biography of this B Bollywood actress who made it big on the UK reality show Big Brother I don't know but I can't wait to read it!