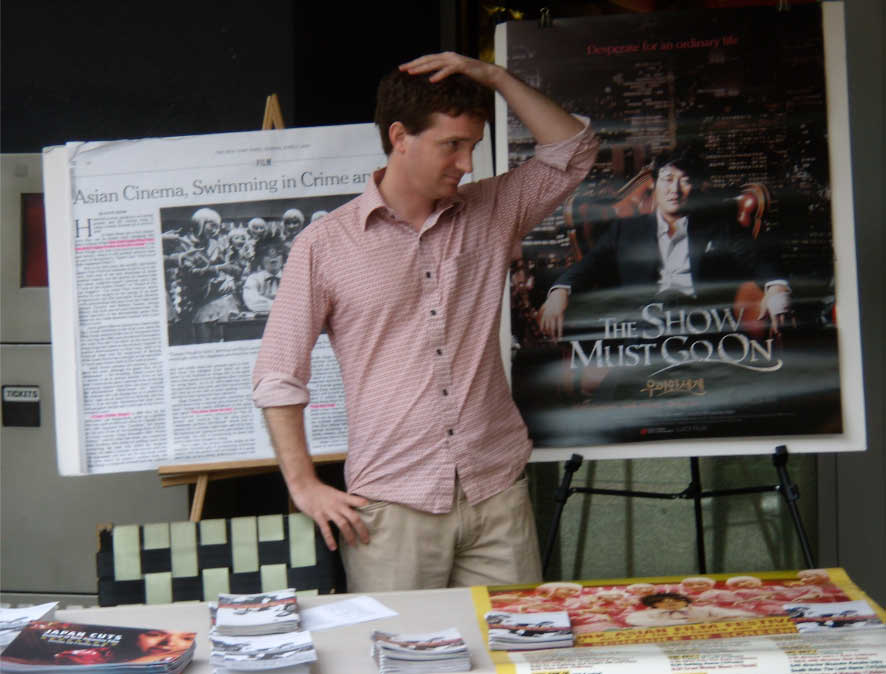 I am doing little but puttering around to get ready for my next sojourn to Asia - looking for spare change behind my cushions and trying to decide which DVDs to take along. So nothing new to report and unfortunately my
assistant
has been playing computer games all day long rather than taking dictation for my next blog entry. It is hard to get good help, but I think I have
someone
very capable lined up.
But who cares because
Kaiju Shakedown
is back on line! My Subway Cinema colleague Grady Hendrix couldn't say no to the global and growing demand to bring his blog back. It is in a different location than before so change your bookmarks. It is now associated with Variety Asia and can be found
here
. Good to have him back.