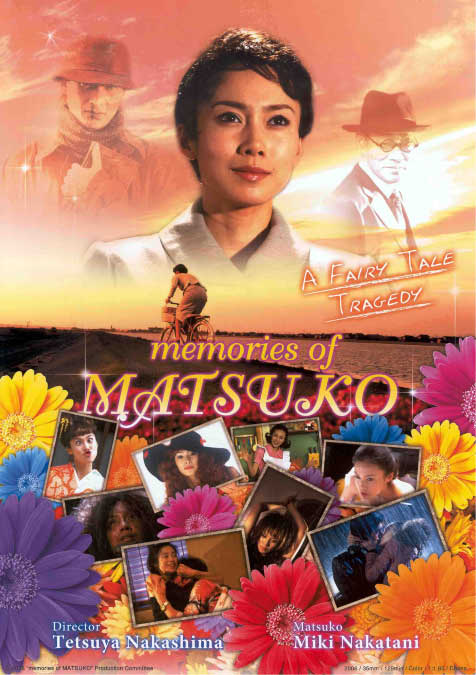 Thanks so much to everyone that came out to support Asian films this year! It was our best year ever in terms of audience numbers and certainly inspires us to continue. In some ways I admit to being a bit surprised as I can now confess that I thought our line-up was weaker than in the last few years. Not because of our choices so much but simply because it wasn't a great year in Asian film. Still, I sense that people just appreciate the effort to bring what we can because they will never get another chance to see most of these on the big screen and with an audience. Seeing a film with an audience is still the way to see a movie - it should be a communal experience and honestly some of our films got an "eh" reaction from me watching them on my TV screen by myself in the wee small hours - but with an audience they took on another life.
The final weekend at Japan Society was a blast and I thank them very much for putting up with us - the Death Notes and Memories of Matsuko had lines curled down the street. We had a party on Friday night with directors Sono and Kaneko present and then took them for a Turkish meal on Saturday evening. I gave Sono the t-shirt he liked so much and advised him not to wear it to the airport. So now we can truthfully say that Subway Cinema will give guests the shirts off our backs! Kaneko struck me as such a gentleman - reserved but very nice and interested in everything. I mentioned that I had lived in Turkey and he peppered me with questions about it. We also talked politics and he didn't have anything nice to say about the present administration. I really like his films that I have seen - a very commercial director certainly with the Death Notes, the Gamera films and Azumi 2 but very entertaining as well.
The final weekend also gave us the Audience favorite as it literally zoomed at light speed past the competition. Memories of Matsuko in a landslide. It received a rating of 9.2 with over 50% of the audience rating it a 10. What an astonishing movie and one that really has to be seen in a theater to appreciate the sound, visuals and constantly changing style. We have never had a film do this well before. It is especially surprising in that all of our previous winners were basically feel good films, but Matsuko is a candy colored descent into Hell that at times feels like a punch to the gut.
So it's over and I go back to . . . well not much really. I am considering traveling again but not right way. It will be odd waking up tomorrow with no festival to worry about. A relief and yet very much missed.