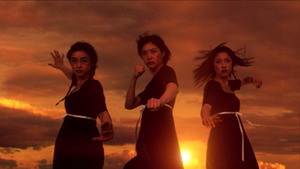 I assume this blog has been around for a while considering the number of reviews, but I just came across it tonight. I like his selection of films - primarily Korean and Japanese - and though I often don't agree with his ratings - only a 7 for
Nana
while giving the tedious
Daespo

Naughty Girls
a 7.5! - but you can see where he is coming from. Also, the fact that two of his favorite actresses are
Bae
Doo
-
na
(and praising the highly underrated
Saving My Hubby
) and Lee Na-young (
Please Teach Me English
) are two of mine gives
credence
to his opinions! The blog is Lunapark6 and can be found
here
. Take a few hours and give his reviews a look. He covers a number of films that get very little
internet
presence.
I came across the site when I was looking for information on a Japanese film I just watched called
Arch Angels
. It was such a peculiar perplexing candy colored confection of surreal imagery, live
anime
action and pop
Manga
quirkiness that I was curious what others thought of it. It's a bit slow getting started but by the end it is a lot of fun even though it was probably made for teenagers. But a film that has three female high school super heroes who chow down on
Ramen
noodles and chocolate is hard to resist. And all the villains are
gaijin
. And there is a super dog as well that narrates the story. I thought I would take the lazy way out from having to write a review and just post a
link
to his since I agree with him. I should do this more often - sure saves a lot of time!