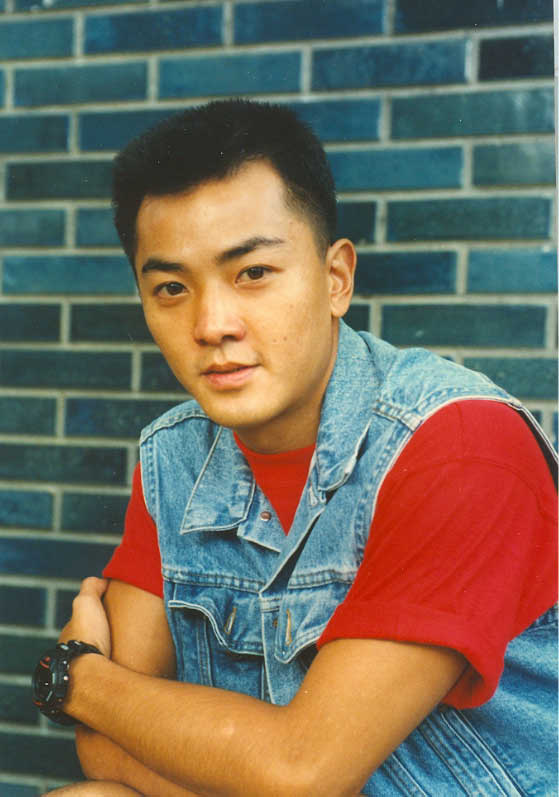 Ten bonus points for guessing who this picture is of! I recall showing it to
YTSL
in Hong Kong and she was stumped for a bit. He later became both quite the heartthrob as well as a target of derision for many. Just picture him with a bit longer hair! Here are ten pictures of him. More bonus points if anyone can recall the film that he and Wu Chien-lien (also pictured) were in together.
Photos 1
Photos 2
Here are another set of lobby cards that I scanned. The film is "
Call Girl 92
" and it had a rather wonderful female cast. It starred Veronica Yip, Carrie Ng, Sharla Cheung Man and Cecilia Yip. It is a proud member of that uniquely Hong Kong film genre - prostitute dramas. After walking around the city and seeing the omnipresent massage parlors, hostess bars and even receiving the occasionally friendly offer from lonely elderly women near my hotel I am not surprised that Hong Kong has had more than a few films about them! The best in my opinion are "
Girls without Tomorrow
", "
Profiles of Pleasure
", "
Queen of Temple Street
" and "
Golden Chicken
". There are 14 pictures on two pages.
Call Girl 92
Finally for your viewing pleasure are just some scans of Japanese film posters. These are from a few books I picked up a few years ago when I could afford them! I think they went for about $60, but I love their art work - especially in the older films from the 60's and 70's. There is just so much detail. I especially like the one of Ken Takakura getting off of a Pan Am flight with his sword. These books are in Japanese and so I am afraid I have no idea what the title of the films are. Some of them look incredibly cool but chances of there being a version available with English subs is probably quite small. If anyone knows any of the titles I will gladly add them to the scans.
Posters 1
Posters 2
Next up I think are a load of black and white stills from Hong Kong stars in the 60's and 70's. I picked up a book of them that is in Chinese and would love some help in iding some of them.