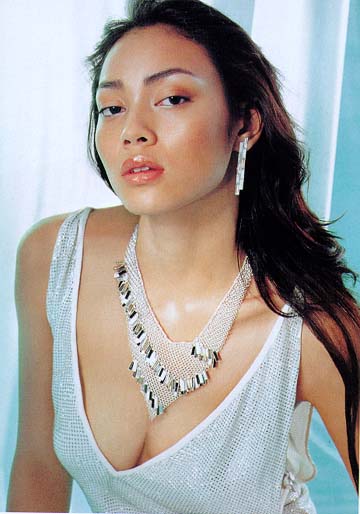 After some five days of walking around the wonders of Angkor Wat and surrounding areas, I returned to Bangkok and almost immediately rushed off to the multiplexes to catch up on two Thai films before they vanish from the screens. Both were enjoyably entertaining even though nothing that will likely long remain in my head. Not so with Angkor Wat and before I get to those films I just want to urge each and everyone of you to make a side trip to Siem Reap the next time you are in Asia or if you are already there.
I had been there some seven years ago when they were still clearing landmines from the fields and there weren't any good hotels or restaurants. There also weren't many tourists and I often had some of the sites all to myself. Cows were still grazing on the grass at Angkor Wat and riding on the backs of motorcycles was practically the only way to get around. All that has changed and the area is now very tourist friendly with loads of hotels, bars, eateries and your chances of stepping on a landmine are about equal to mine of dating Hsu Chi. This has of course brought a huge increase in tourists – busloads from Korea and Japan especially seem to dominate (but along with this are of course Japanese and Korean restaurants) – but it is still very manageable and not overly crowded – especially in the outer sites.
There are some 72 different historical sites around the area from the huge and splendid to some small ones with not much remaining. These magnificent temples (Buddhist and Hindi) were all built during the Khmer Empire which spanned from the 9th to the 15th centuries and they will often take your breath away with their symmetrical clean design, mounted stone splendor and intricate detailed craftsmanship. You just marvel at how these were built and wonder at what cost. At night after many hours of trekking about in hot weather you gladly retire to one of the many bars offering shade and cold Angkor beer. Everywhere you go you are pursued by small eager adorable children trying their very best to sell you postcards, books, shawls and sodas with the most astonishingly good English. One small cutie even gave me her email address after I bought her an ice cream cone! This is a country still recovering from years of nightmares – the US incursion and bombing, the Khmer Rouge, the occupation of the Vietnamese – but I have rarely come across such friendly outgoing waving people and I was at times overwhelmed by the resilience of the human spirit and the smiles of the children. As for a hotel I can easily recommend the small very friendly
Indochine Pavillion
and for food the Indian restaurant called Little India was delicious and had tasty icy lime juices to guzzle.
Back to the movies. Thailand is still ga-ga over horror films and there are no signs that this is letting up any time soon. A large percentage of their films fall into this genre and many of the foreign films they show are of this nature as well. I am not sure quite where this fascination comes from but nearly all the shows I have been to have been full of Thai's jumping at every scary moment. Also, in the theaters right now is the very anticipated new film, "
The Unseeable
", from Wisit Sasanatieng (Tears of the Black Tigers and Citizen Dog) and this too is a horror film. It is strangely only playing late at night with its first showing of each day at 10 p.m. but I expect to get to it very soon.
Victim (Pee Kon Pen)

http://brns.com/thaifilms/pages/thai88.html
The Passion (Ammahit)

http://brns.com/thaifilms/pages/thai89.html